Cosmetics Wholesale QBEKA Active Peptide Pearl Whitening Brightening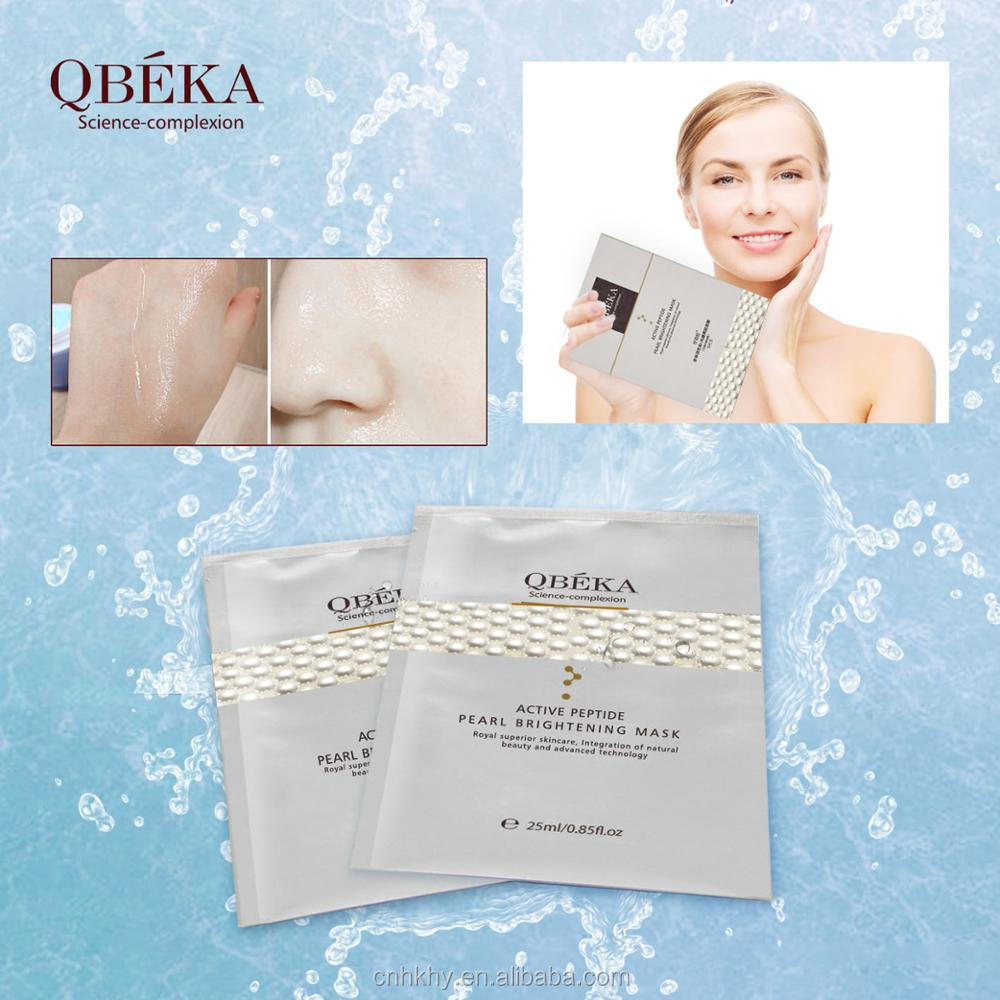 Royal superior skincare, Integration of natural beauty and advanced technology
ORGINAL PEPTIDE ENERGY EXTRACT
SUPERIOR ACTIVE PEPTIDE,ACTIVE THE SOUL OF BEAUTY AS A MIRACLE
Ingredients:
deionized water,propylene glycol,hydrolyzed collagen,methyl parahydroxybenzoats,hyaluronic
acid, levorotatory VC, allantoin,vitamin B5,Pearl Hydrolyzed,nonapeptide-1,Palmitoyl
Tripeptide-5
With the infinite desire to beauty soil and eternal legend, with 6 years of research, QBEKA
has found the rejuvenating key for ladies from the active cells of rares plants, high mountain,
deep sea and forest; combine advanced cosmetology technology, hydrate, synthesize and refine
the active growth factory of the organisms to produce the precise pretein segment which is the
small molecule polypeptide for adjusting cells regeneration and fighting ageing, and can open
the energy value to moisturize and repair skin, provide the superior and deluxe regeneration
for skin, and acheieve the astonished effect of bossting luster and vigor for skin...
PEARL ACTIVE PEPTIDE BRIGHTENING MASK( Biological Fiber Mask)
Clean. White, Clear, Lustrous, highlight the high luster of skin as pearl.
Efficacy:
Adopt advanced biological fiber, prfectly attach on skin, deliver snake venom active
peptide and other medical cosmetology ingredients into deep skin, assit to fade melainin, protect
skinfrom UV and free radical from the external environment, fade irregular and dull tone,
perify and whiten skin, and highlight moist, white and lustrous skin.
Usage:
1. After skin cleansing, take our the mask from the bag, the mask has 3 layers, remove the
reticular layer;
2. Apply the middle layer which is biolgical fiber mask on the face, remove the smooth layer,
adjust the mask to make it prefectly attach on skin;
3. Keep it on skin for 15-20min, remove the mask, wash free, gently massage skin to
absorb the remained essence.